Beautiful interval timer, simple and easy to use.
This timer is for practicing interval routines, e.g. for meditation, yoga, chi kung / tai chi chuan or any other physical exercises. Choose your time interval, rounds and preferred singing bowl sound. The app gives feedback on your progress – visually with a glowing ring display and acoustically with a nice singing bowl sound.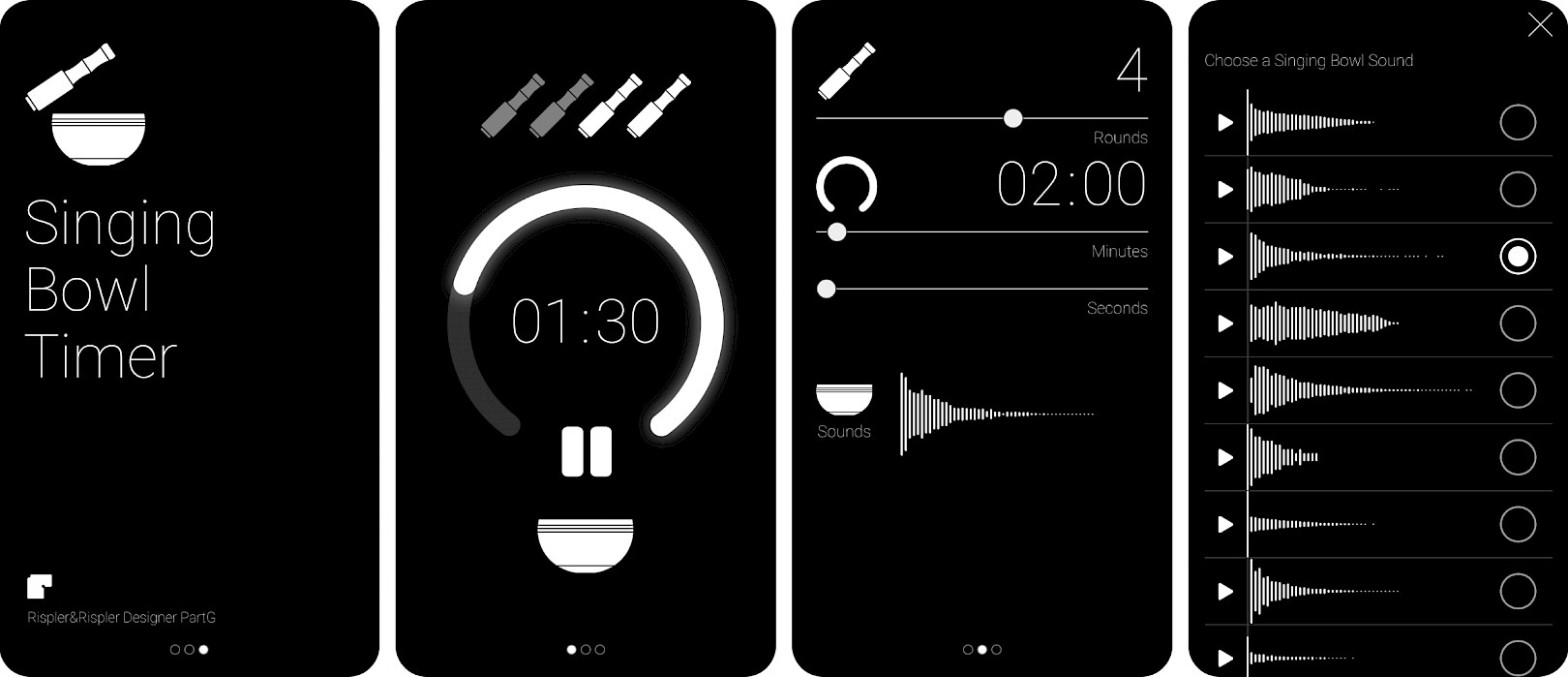 Download the app on the apple store or get in on google play.
Watch on youtube:
Privacy:
Singing Bowl Timer does not log, store or share your personal information.
We do not track you. We do not profile you.